We occasionally have used vibration testing systems for sale. Items currently for sale are listed below.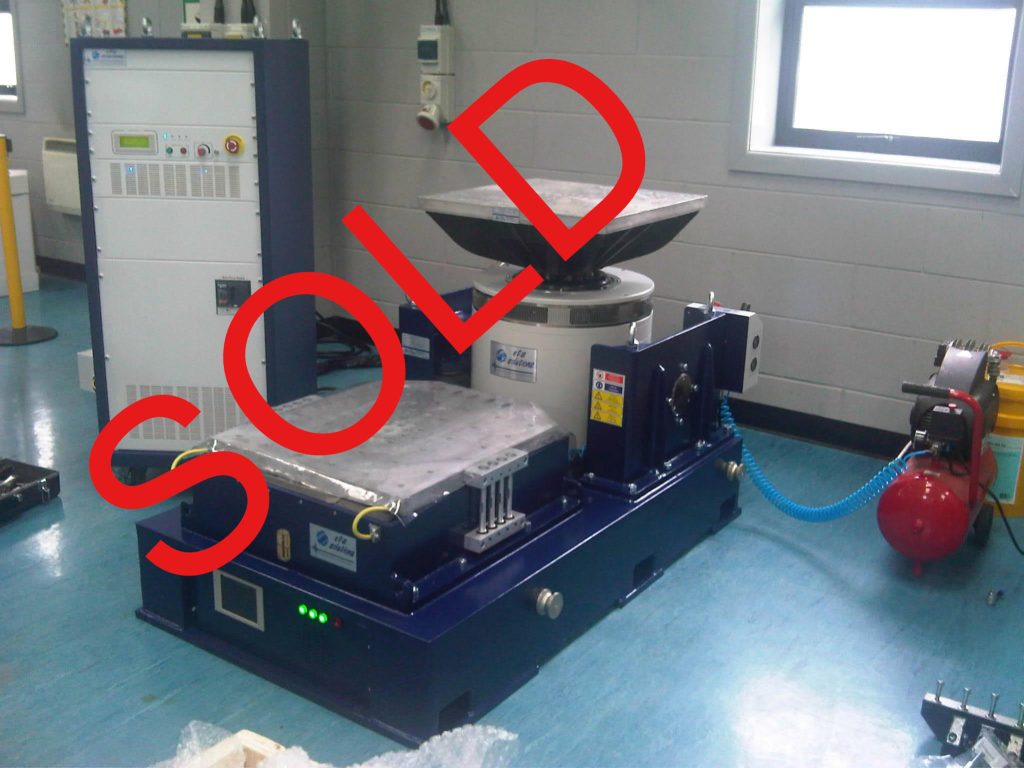 Used L Series ETS L620M / GT600M
Vibration System Force Rating from 200 kgf to 600 kgf
Ideal for screening of small electronics assemblies, automotive components, handheld units, storage devices, connectors.
Designed to meet military and international test standards including MIL, ASTM, IEC, ISO, BS, JIS etc. A large diameter armature with high cross-axial stiffness will allow using a proportioned head expander to test multiple specimens simultaneously yet achieving good vibration transmissibility ratio. Other test requirements including transportation vibration simulation, combined vibration-climatic test and seismic simulations for small size components can easily be fulfilled by the "L" Series. ETS Solutions "L" Series is the low-cost vibration product qualification and testing solution for small sized test specimens.
Further details and specifications can be found on the ETS website: ETS Solutions
-
For price and delivery arrangements, please: